Assuring the Safety of the Lives We Serve
Learn about our Customized Security Solutions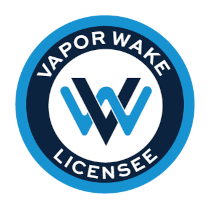 What people are saying about us
Unparelleled Customer Service
We have been extremely pleased with Global K9's unparalleled customer service throughout their entire company. All it takes is one email or phone call and they have us covered. We are a happy client and look forward to our continued working relationship with their team. Thank you for your continued amazing service!
Sommer Sampson
JASUSA Corporate TSA PSC
Three years of service
Out of many K9 companies, we chose Global K9 Protection Group because of their training, technology and professionalism. After almost three years of seeing their commitment to cargo security, I feel confident we made the right decision
Thomas Paciello
Director – TSA Compliance & Processes, Kuehne & Nagel
Exceeds All Expectations
Global K9 has exceeded all expectations, when the new TSA mandated was in effect, we knew we would encounter many challenges but due to GK9 experience leadership and great employees we have been successful in delivering top performance for our clients. GK9 has not only become a great partner for Alliance Ground International but family, we look forward to the future together.
Julio Lopez
Security Director, Alliance Ground International
About us
Global K9 Protection Group is a Veteran Owned and Operated business focused on delivering reliable, sustainable and compliant cargo screening solutions. Driven by a culture of excellence our staff is comprised of air cargo industry experts, MBAs, Lean-Six Sigma Black-belts, Senior Explosive Ordnance Disposal (EOD) Experts, and Seasoned Canine Professionals.
GK9PG is a technology company at heart delivering engineered solutions for the air cargo and commercial industry. Our staff is perpetually working to devise new innovative technologies to advance our capabilities and offerings.
Our Mission
Our clients require reliable and sustainable canine solutions. Driven by Canine Analytics, we provide turn-keyCanine Security Solutions that are calculated, well planned, and realistic; all while remaining compliant with local, state, federal and international laws. Our canine professionals provide the subject matter expertise necessary to stand-up and maintain elite canine service programs. OurCanine Professionals fully understand the magnitude of their roles in preventing potentially catastrophic events. OurCanine Teams serve as a force multiplier to circumvent the impact of unmitigated threats; bolstering existing security measures.
Jordan Potts
Petty Officer 3rd Class
Jordan has been employed with GK9PG since January 2021 and currently serves as an Explosives Detection Canine Handler at Los Angeles International Airport (LAX).
Francisco Perez
Sergeant
Sergeant Perez served in the U.S. Army for eight years. Francisco has been employed with GK9PG since February 2020 and currently serves as an Explosives Detection Canine Handler at Newark Liberty International Airport (EWR).
Fernando Navarro
Specialist
Specialist Navarro served three years in the U.S. Army. During his service, he served one campaign in Afghanistan in support of Operation Enduring Freedom. Fernando has been employed with GK9PG since February 2021 and currently serves as an Explosives Detection Canine Handler at Los Angeles International Airport (LAX).
Phillip Null
Specialist
Specialist Null served as a Medic in the North Carolina Army National Guard from 2006-2012. During his service, he was deployed to Iraq from 2009-2010. Phillip has been employed with GK9PG since December 2018 and currently serves as an Explosives Detection Canine Handler and Site Lead at Houston International Airport (IAH).
Aron Bland
Staff Sergeant
SSG Bland served in the U.S. Army active duty from 2006-2017 and in the reserves from 2017-2020. Aron has been employed with GK9PG since April 2018 and currently serves as an Explosives Detection Canine Handler at Detroit Metropolitan Wayne County Airport (DTW).
Latest Insights
4th annual list recognizes 215 private companies putting purpose ahead of profit. Opelika, Alabama, December 7, 2023 – Global K9 Companies has been named to the Inc. 2023 Best in Business list in the Security and Veteran Support categories. Inc.'s Best in Business Awards honor companies that have made an extraordinary impact in their fields…

Opelika – In honor and memory of Calhoun County Sheriff Larry Amerson, GK9PG announced that the Blount and Macon County Sheriff's Departments are the first two 2023 recipients of the newly founded Larry Amerson School Safety Scholarship. GK9PG is excited to award Blount and Macon Counties these two scholarships, developed out of our Paws on Patrol…

GK9PG is very excited to see how well received our Paws on Patrol School Safety Program is helping expand school safety initiatives in Washington County, TN. K9 Balu is actively deployed with Deputy Pellien of the Washington County Sheriff's Office. Deputy Pellien and K9 Balu are already making their mark in the community in advance…
Military Recruitment
Whether you are looking for a new career or fine tuning your canine handler skills, GK9PG welcomes all eligible transitioning Service Members to apply for canine handler internships and the opportunity to excel as a professional K9 handler. GK9PG offers this as a path for the Service Member to gain the required skills that are necessary to become a certified detection K9 handler. Service Members will receive a canine handler internship certification upon completion of the course.